Discover more from Fashi Mindset by Chidi Afulezi
Dropping mind gems no one asked for, but they never return them.
Copycat In The Rat Race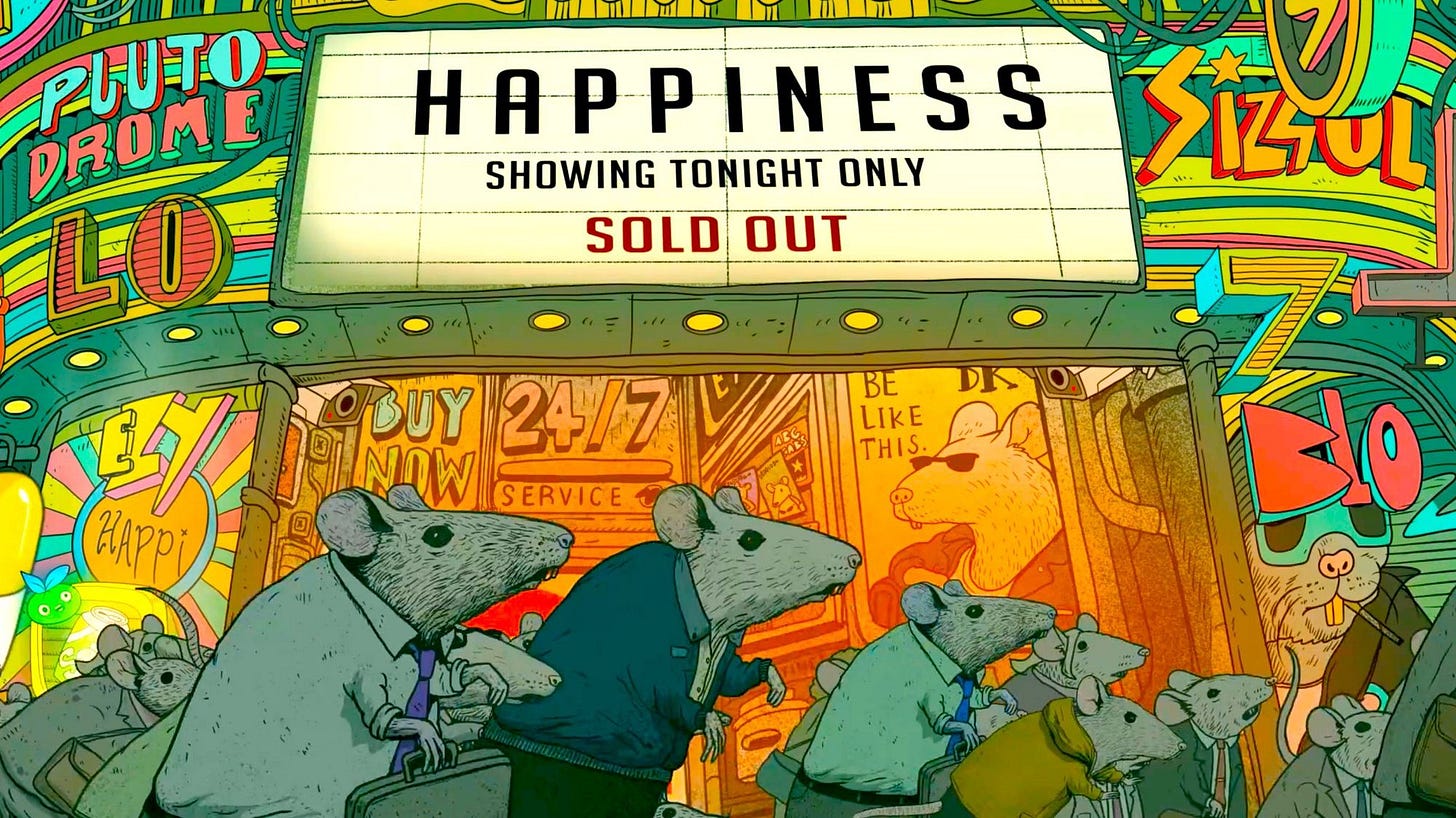 Ndi Fashi. I greet you this Monday.
Nothing fancy from me right now. There will be times when other folks write the Fashi and I just copy and paste here and go on with my jolly self.
This is one of those times.
First, this dude with his drop kick in the butt:
Then, I caught this video from Steve Cutts called Happiness.
Nna, na wa o.
All this racing and copying and chasing.
Ok, have a great week abeg.